Unboxing WM Doll WM-161 with no. 55 and no. 108 heads
Unboxing WM Doll WM-161 with no. 55 and no. 108 heads
Unboxing WM Doll WM-161 with no. 55 and no. 108 heads
Hi,
it has been a while since I made an Unboxing review for a Jinsan doll, so it's time for some updates. I will not duplicate everything which has remained the same; for the basics, please take a look at the older unboxing posts. Instead I will concentrate on things which have changed.
So here it is, the Unboxing quicky for the WM Doll WM-161 body style with Jinsan no. 55 and no. 108 heads.
Packaging.
A couple of things have changed in packaging. On the outside, it's still the same cardboard box. But now the inner walls are padded with some plush material. It's not the blanket, that one still comes extra.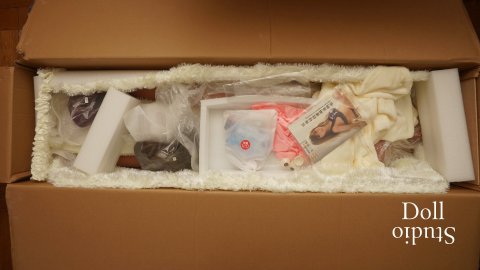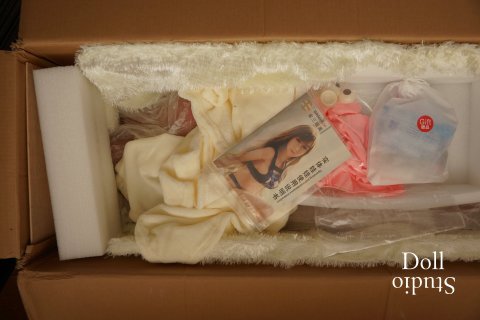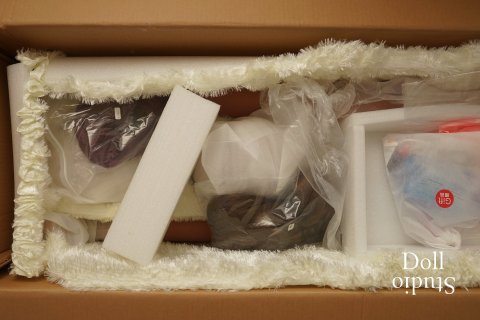 On the left side is room for two heads: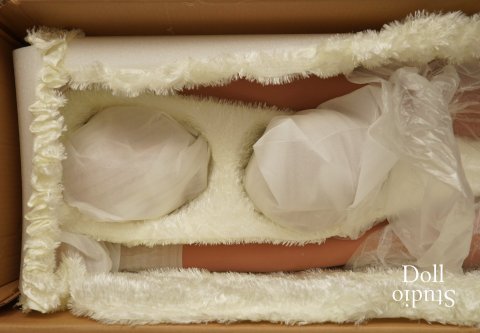 On the right side of the box, the upper body shows up: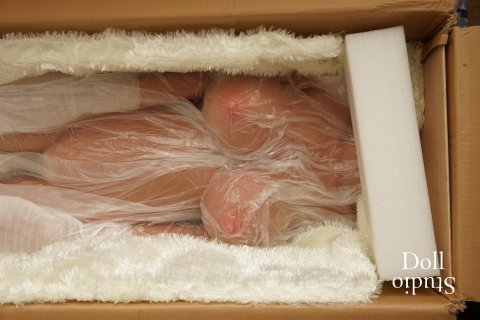 The doll itself comes in a huge plastic bag - that's unchanged.
But this is new: There is a plywood protection against neck pokes: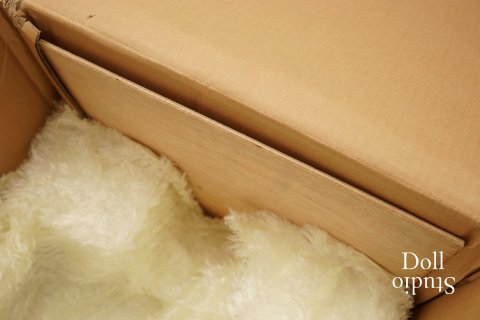 IIf I remember correctly, that's the first time that I have seen a doll packaging from China using a more rigid material than cardboard and foam layers (except the rare & expensive flight cases). That's interesting. The interesting question is, how the gooseneck holds up if it bangs against the plywood… however, at least in this case, the neck wasn't damaged.
That's the padded box with the doll removed: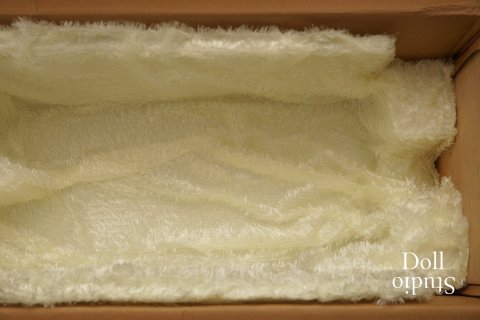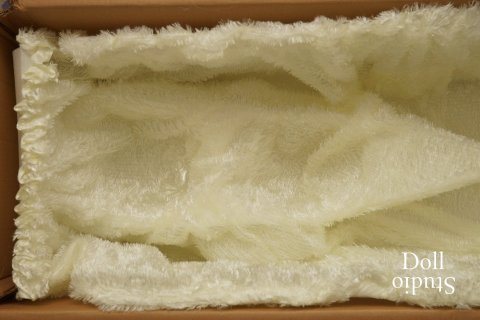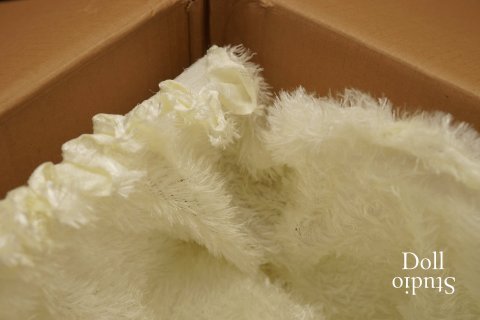 Looks cozy.
Hands - still wrapped in some padding: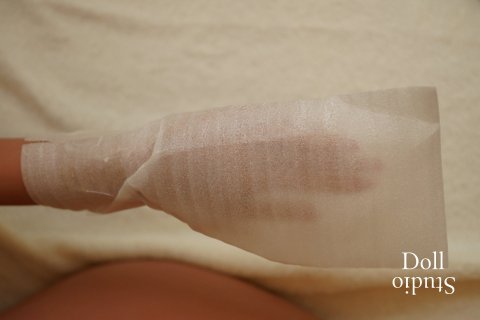 Feet - still wrapped in some padding: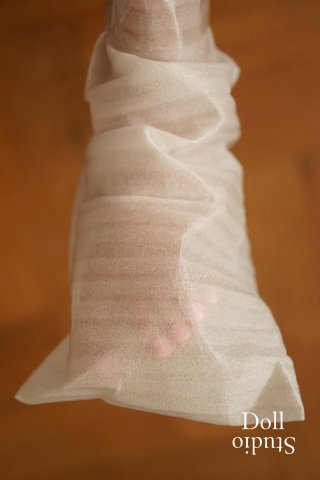 Also, the big toe is now movable as it has a wire embedded.
Accessories.
Factory 'gifts' are still the same as they were in the past years - comb, gloves, USB heating rod and a plastic enema: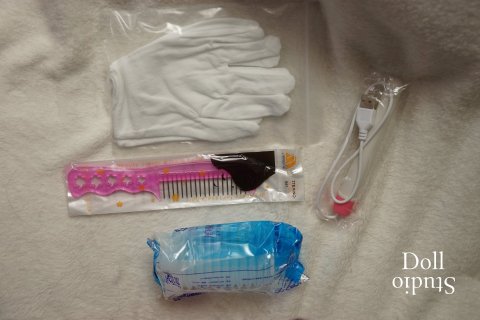 Random factory outfit, also pretty much the same as Jinsan shipps for years - a simple negligee:
But that's new: A printed manual, mostly in Chinese, and a sticker with some kind of serial number:
Though, it would be nice to know what we can do with this serial number. The last time I got serial numbers together with a Jinsan doll was about two years ago through George from X/S. Back then, the Chinese WM Doll website had a defunct feature which was supposed to validate the serial number. Temporarily, Junying/Aiersha tried something similar, but it was taken down as well. Another question would be what value an serial number on a separate sticker really has as it's not permanently tied to the doll's body. I think Doll Sweet's approach with engraved serial numbers in the doll's neck makes much more sense. But maybe it's a start to finally do something against product counterfeiting.
(continued in next post)
Related content
Similar content as discovered by similarity of classification:
Related forum topics
Similar forum topics as discovered by similarity of classification: