Repairing a crack in the earlobe (ripped out earring)
Repairing a crack in the earlobe (ripped out earring)
#1
28. January 2019 - 7:50
Repairing a crack in the earlobe (ripped out earring)
Hi,
in the next couple of days we will introduce a replacement for Chinese "TPE glue" with a couple of common use cases.
This "TPE glue" alternative was developed by German company Indigo Individual, also known for a TPE repair kit, a stain remover
and a magnetic M16 connector.
This is an excerpt from Indigo's handbook for the Cold-welding TPE & TPR diffusion adhesive (CWA).
In section V. "Application examples", part A, repairs without material tension are shown.
Example 1 illustrates the welding of very small incisions and small holes.
How to repair a crack in the earlobe (ripped out earring)
In this example, the diffusion adhesive is applied with the toothpick.
The crack in the earlobe is only minimally opened: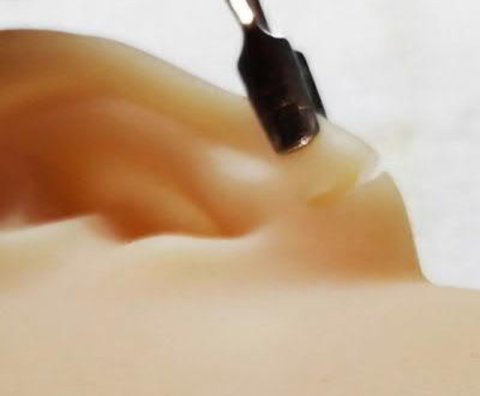 Then, with the toothpick a (very) small amount of diffusion adhesive is placed in the crack and carefully distributed in it: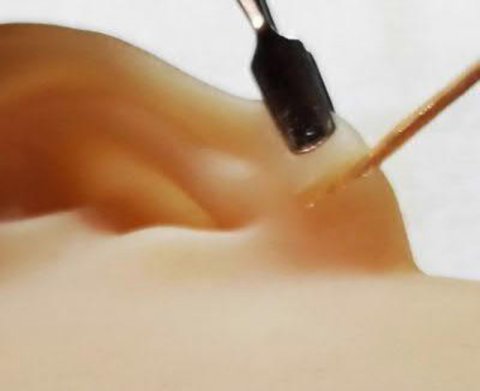 Finally, the crack is carefully closed again.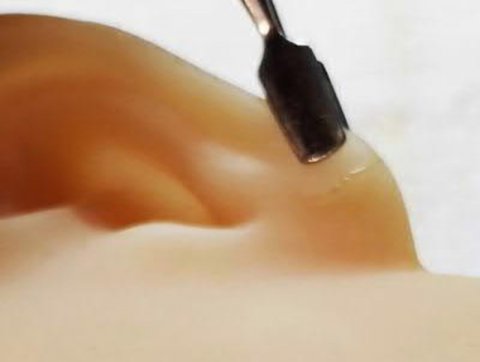 The post-processing is carried out after the curing
of the diffusion adhesive. This is covered in section VI. "Post-processing" of the handbook. Every customer will receive the unabbreviated manual as a PDF file.
This documentation is © by Indigo-Individual e.K., Dezember 2018. All rights reserved.
Sandro
Related content
Similar content as discovered by similarity of classification:
Related forum topics
Similar forum topics as discovered by similarity of classification: