Indigo Individual TPE Repair Kit
#1
19. February 2019 - 8:30
Handbooks for the TPE repair kit ›comfort‹
Handbooks for the TPE repair kit ›comfort‹.
Table of contents:
#1
11. February 2019 - 6:11
Weekly summary 06/2019
Hi,
this is a summary of what was going in the doll world in the past 6th week of 2019, as far as we at Dollstudio & DS Doll Europe were concerned.
In short, there was not much. It's a slow time.
1) Latest blog posts.
Our daily blog posts feature mostly new photo sets, showcasing dolls and heads in various configurations.
Among some other things, we have posted these new picture series during the past week:
#1
5. February 2019 - 4:19
Container sizes of Indigo Individual's CWA
Hi,
Indigo Individual's Cold-welding TPE & TPR diffusion adhesive (CWA) is available in the following container sizes:
1) Nail polish bottle with brush / 12,6 g / 10 ml / 0.33 US fl. oz.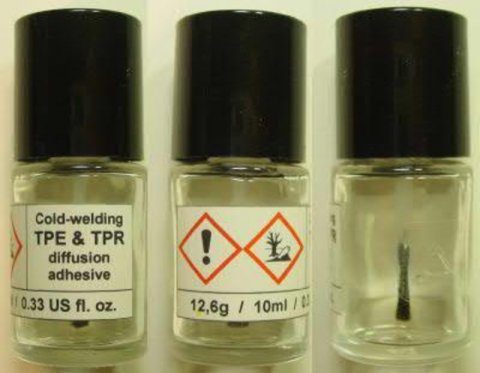 2) Amber glass container (wide-mouth glass) / 25,2 g / 20 ml / 0.66 US fl. oz.